2022-2023 DES Spirit Shirts We are excited to present our new spirit shirts for the 2022-2023 school year. As we feel the spirit of Summer taking over outside, our Dozier Spirit Shirt sale is just heating up! To ensure that our students have their new shirts for the beginning of the school year, we will have a first round of orders next week June 27th - July 1st. Order forms and money can be dropped off at school during the following hours: Monday, Tuesday, & Thursday from 8:30 am -10:00 am and Wednesday & Friday from 10:00 am - Noon. We will hold a second round of orders when we return to school in August. Should you have any questions or concerns, feel free to email Ms. Ford at
andrea.ford@vpsb.net
. We hope all of our little Bobcats are having a great summer! You can download the form on our website @
https://core-docs.s3.amazonaws.com/documents/asset/uploaded_file/2619/DES/2201690/Dozier_Spirit_Shirts_22-23__Order_Form.pdf
Dozier Elementary School 2022-2023 Spirit Shirts Proceeds from this t-shirt sale will help provide funds for instructional materials, operating expenses, motivational incentives for staff and students, and other expenditures which are not funded through other sources. Every Friday will be "SPIRIT DAY"! Students are allowed to wear their Dozier spirit shirts with uniform bottoms. In addition, students have the option to wear jean pants, shorts, or skirts; or athletic shorts or pants for a $1.00 donation. Order forms are due by Friday, July 1st, to ensure shirts arrive the first week of school. Order forms and money can be dropped off at school next week during the following hours: Monday, Tuesday, & Thursday from 8:30 am -10:00 am and Wednesday & Friday from 10:00 am - Noon. We will have a second order for spirit shirts once school begins. Make checks payable to Dozier Elementary School. Spirit Shirt Order (one form per student please) Please indicate the type of shirt and size for each shirt ordered from the boxes below.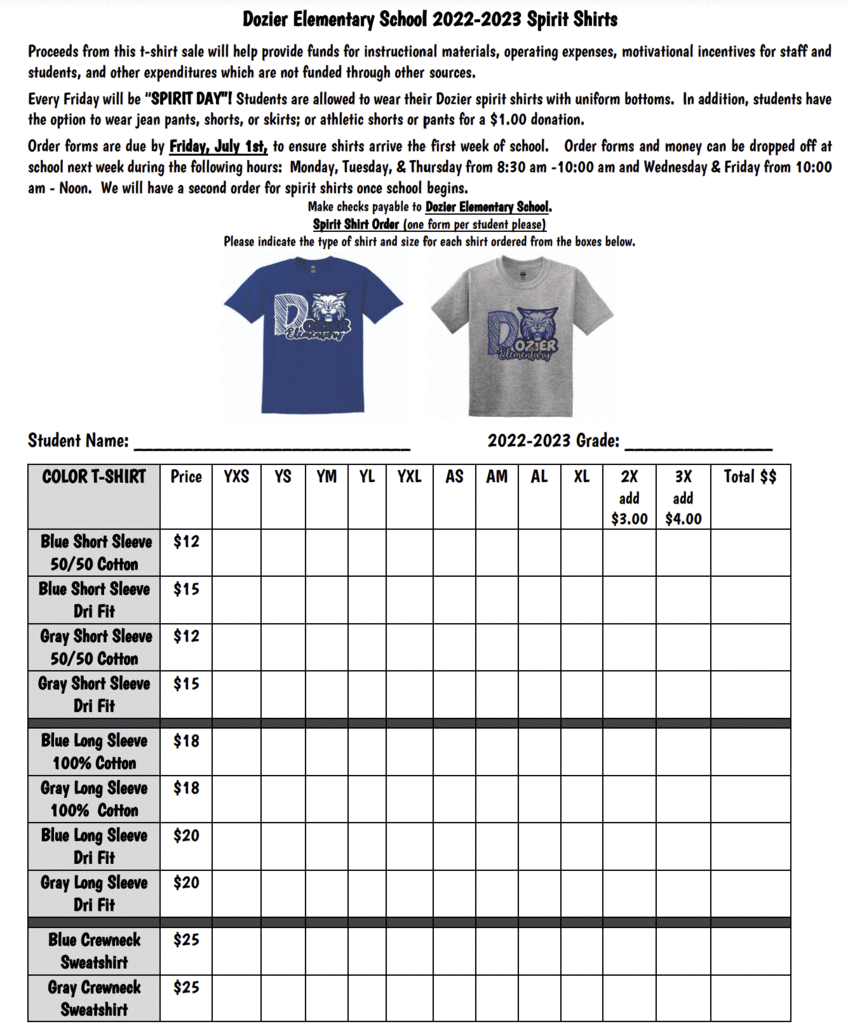 Just to let parents know... We have all our Important News for 2022-2023 under our Menu Bar on the school website. Go to the main page and look at the TOP of the page and then click "Menu". It will bring you to the section with all updates, documents, etc. (At this time, not all documents are in place now. Keep checking back!)
https://vermilionparishla.sites.thrillshare.com/o/des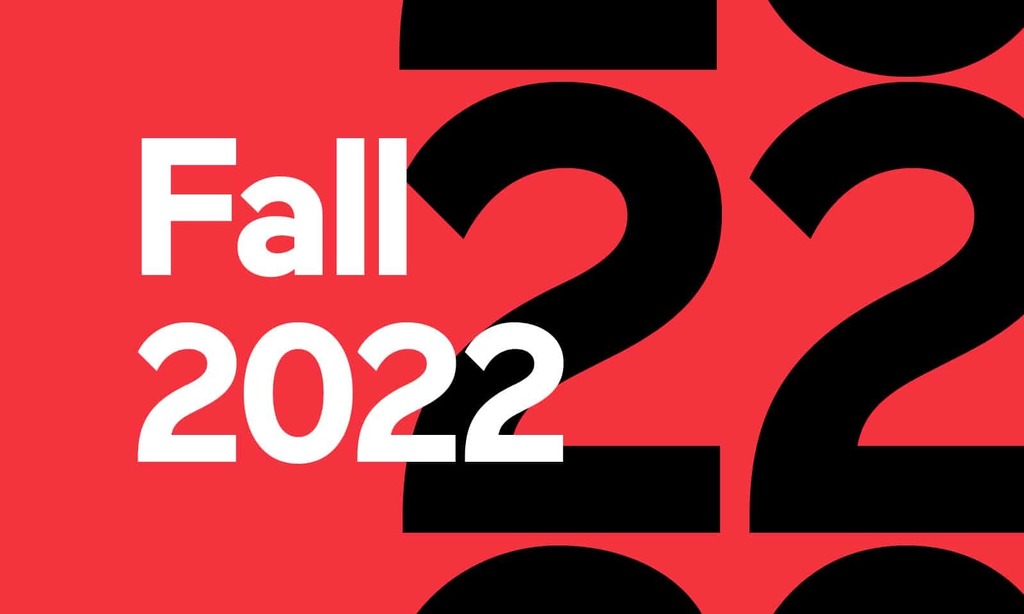 We are experiencing phone issues across the district. Please be aware that the schools and the central office may not be receiving incoming calls. We are sorry for the inconvenience and will update you when it is corrected.

Here is the composite Elementary and Middle School Testing schedule for the State LEAP test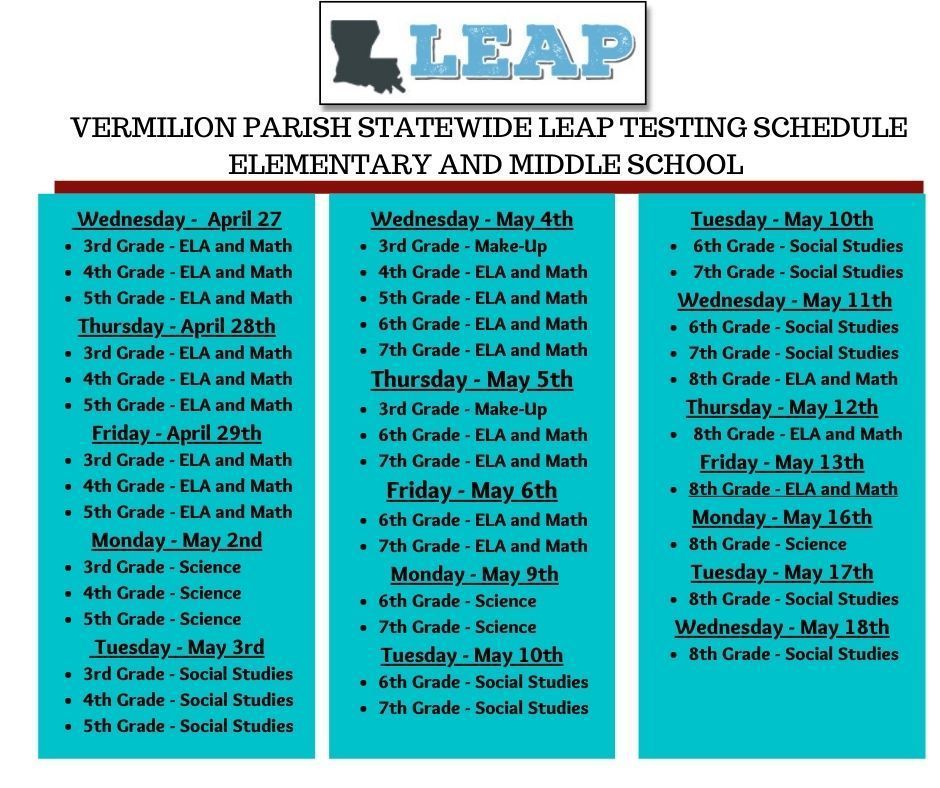 3rd grade Dozier Parents/Guardians: The Fais Do Do scheduled for tomorrow is cancelled due to predicted weather. A reschedule at the school level has not been determined at this time.

Catch up with the latest student stories, events, and news updates. It's everything VPSB, in your pocket. If you haven't already, download the app! Download for Android
https://bit.ly/3oUZtlc
Download for iPhone
https://apple.co/3LN1H02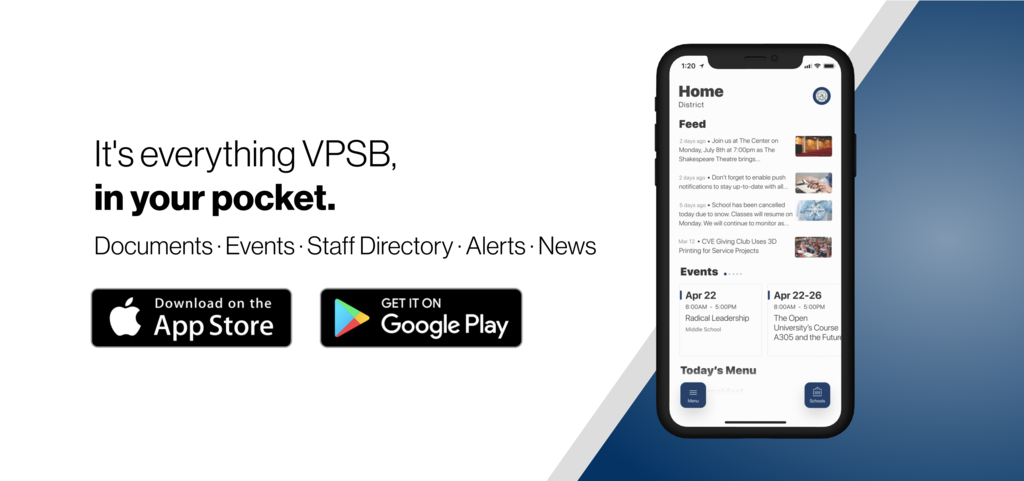 All Vermilion Parish Schools will be closed on Wednesday, March 30th based on advisement from the OEP and National Weather Service. All school activities are cancelled until further notice for tomorrow.

In discussions with local superintendents, OEP, and the National Weather Service. Changes to the weather forecast that includes stronger winds and storms than originally forecasted at the time of dismissal has us reevaluating the situation. We will provide a final decision once we receive more guidance. Thanks for your patience.

Vermilion Parish Schools will be in session on Wednesday, March 30th. Based on weather reports and conversations with the National Weather Center we are going to be in school. As always, weather is unpredictable and if changes are necessary you will be notified on the App, Facebook Page, and via text message.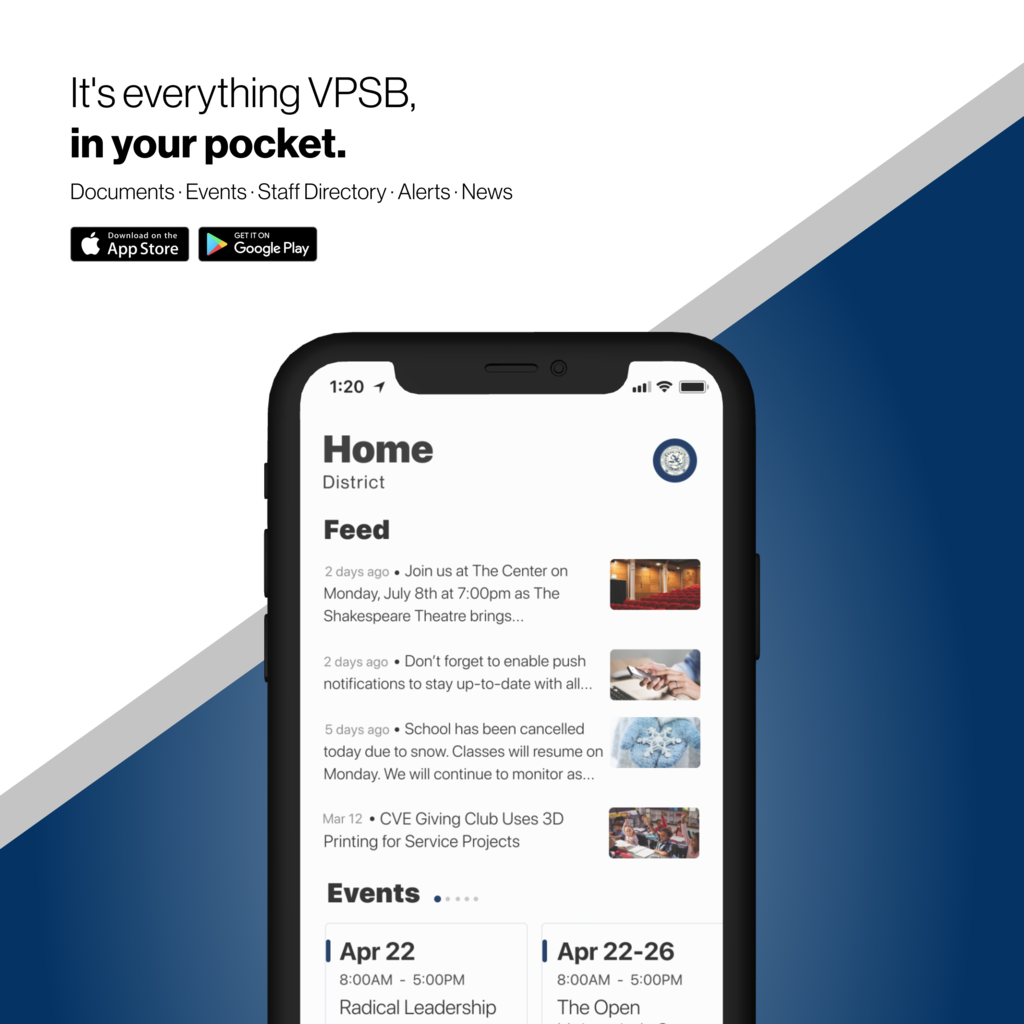 Requirements for AR End of The Year Party! Reminder : AR Grade Level Top 10 Students MUST have points AND accuracy to qualify for this award.

Wednesday, March 23, 2022-EARLY DISMISSAL 11:45 am for Dozier Elementary students. (Professional Development Day)

Heads UP for NEXT WEEK! ●Wednesday, March 23, 2022-EARLY DISMISSAL 11:45 am for Dozier Elementary students. (Professional Development Day)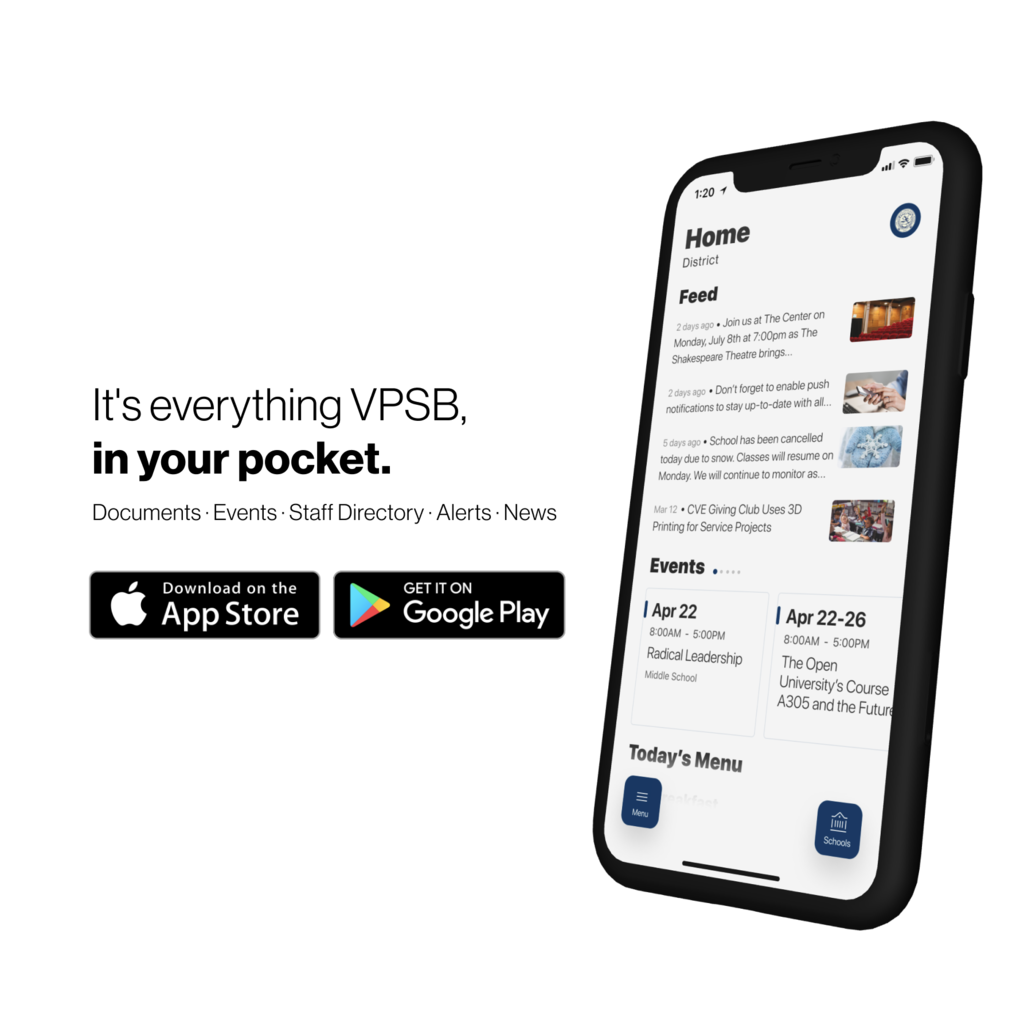 Congratulations to Ms. Haley Broussard. Today she was named the Ag in the classroom teacher of the year for the state of Louisiana.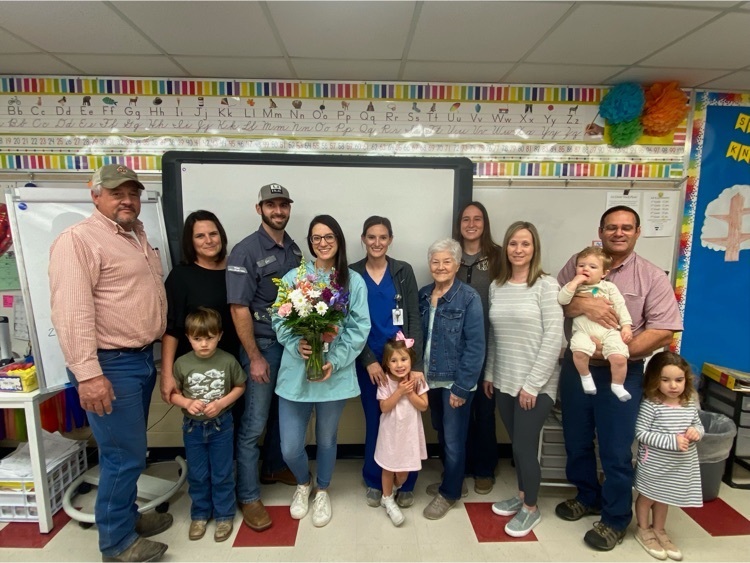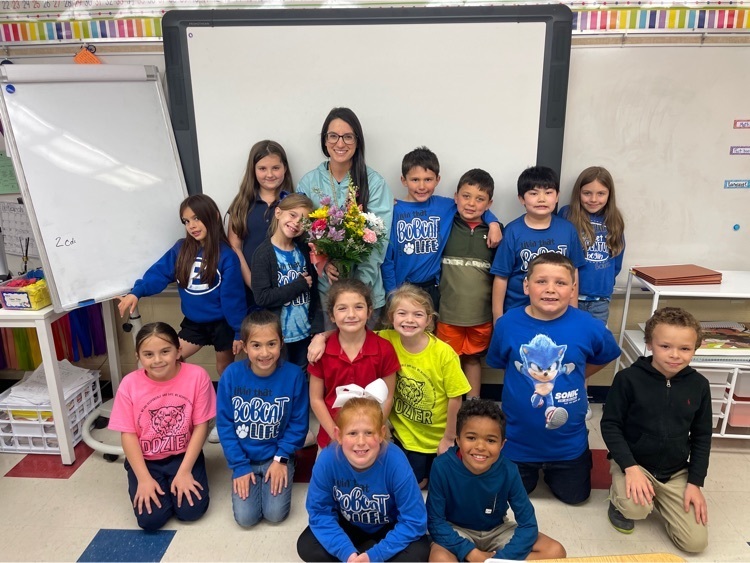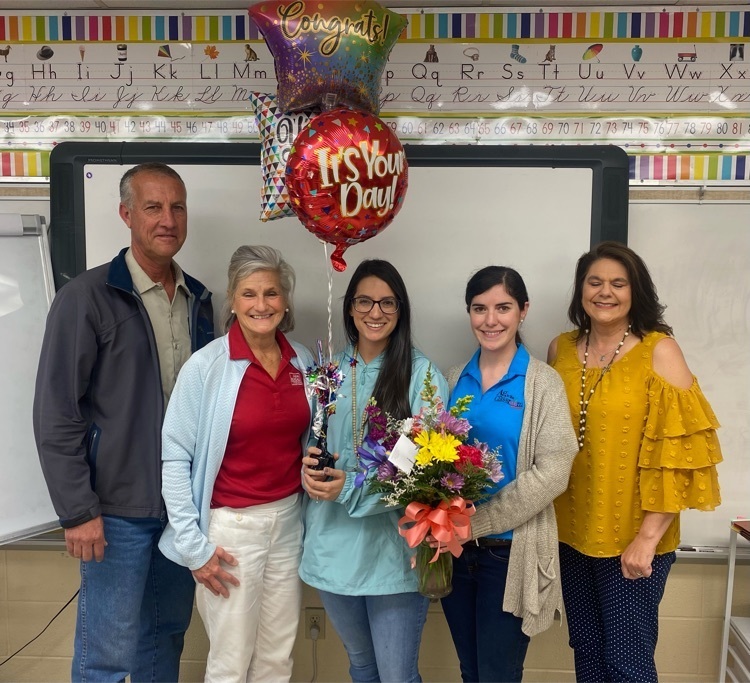 Dozier Elementary's KINDERGARTEN ROUND-UP News DES Kindergarten registration is on March 18th at Dozier Elementary from 8:15-12:00. Registration packets may be picked up at Dozier. The following documents must be presented at registration: •Child's birth certificate •Child's social security card •Child's updated immunization record •2 proofs of domicile- must include an electric bill; an affidavit is needed if an electric bill is in a different name other than the parent or legal guardian. ***Student does not need to be present. ***If a child is already enrolled in Dozier's Pre-K program, their registration packets will be sent home. Parents do not have to come to registration.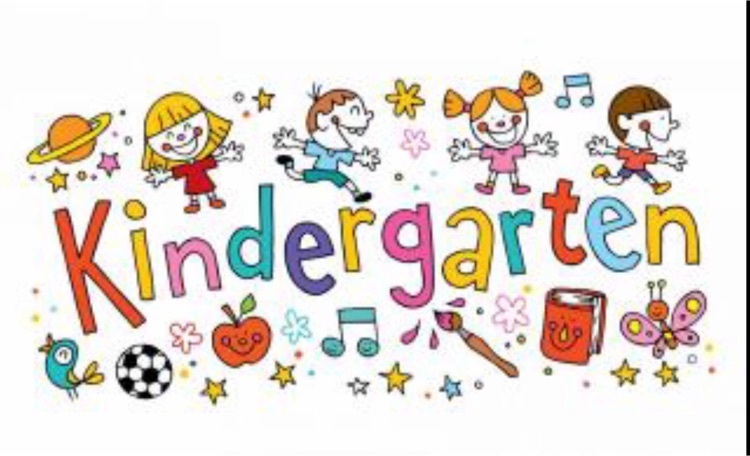 🟡PRE-K REGISTRATION NEWS🟡 Parents must bring your FULL COMPLETED applications with all supporting documents to your registration appointment! Your Child must also be present at the appointment as well. Registration is by appointment only on the specified days for your child's school. If you haven't done so already, please sign up below on the day for you child's school.
https://www.vermilionchildhoodnetwork.com/enrollment
If you have any questions, please contact us!
www.vermilionchildhoodnetwork.com
☎️ 337-740-5905 ☎️ 337-898-5750